What is Between Life Regression?
Between Life Regression can seem much like Past Life Regression. As a matter of fact, some would say that they are the same. But, they do differ rather significantly, although some of the techniques to access them can be very similar. Between Life Regression explores the afterlife realms between earthly incarnations, whereas Past Life Regression focuses on the events that occurred during a past life on earth.
In addition to learning details about the afterlife via mediumship or channeling, a deep hypnotic trance state technique has been pioneered by Michael Newton, Dolores Cannon, Joel Whitton, Helen Wambach, and others that offers further evidence. These explorers of consciousness have obtained detailed information that answers the big questions of who we are, why are we here, and where we are going. They explore soul groups, the purpose of reincarnation, the mechanics of how we prepare and choose our next life, spiritual evolution, other life within and beyond our Universe, and much more. Their methods have produced consistency of information across thousands of cases. As a result, many therapists around the world have been trained in these techniques.
You know what that means, right? Yes, you could experience this for yourself by locating a trained therapist close to you. This is another method, like remote viewing or astral projection, where you can take the "bull by the horns," and verify for yourself the reality of an eternal expanding universe having infinite beings…much like yourself. :)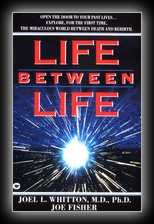 Life Between Life
by Joel Whitton - Joe Fisher
What happens during the space between lives? Dr. Whitton and Joe Fisher explore the often elusive periods between incarnations, basing their work upon 13 years of research and more than 30 medical case histories and drawing upon the revolutionary technique of hypnotic regression.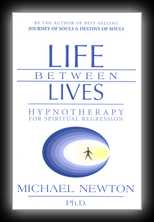 Life Between Lives: Hypnotherapy for Spiritual Regression
by Michael Newton
Dr. Newton reveals his step-by-step methods for regression therapy. His experiential approach to the spiritual realms sheds light on the age-old questions of who we are, where we came from, and why we are here.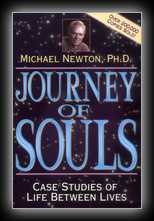 Journey of Souls: Case Studies of Life Between Lives
by Michael Newton
This remarkable book uncovers-for the first time-the mystery of life in the spirit world after death on earth. After reading Journey of Souls, you will gain a better understanding of the immortality of the human soul. While in a state of deep hypnosis, twenty-nine people recall their experiences between lives as eternal spirits.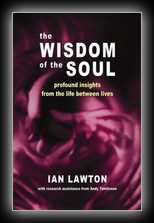 The Wisdom of the Soul: Profound Insights from the Life between Lives
by Ian Lawton - Andy Tomlinson
[Quote from Edith Fiore on back cover]: ...provides much-needed information about everything from trapped spirits to demonic beings; from the purpose of incarnation to life on other planets; from legends of Atlantis to the future of humanity; and from multiple realities to the nature of time.
Additional References
See also: Past Life Regression