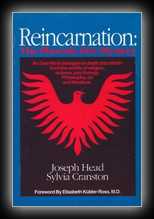 Reincarnation: The Phoenix Fire Mystery
by Joseph Head, S.L. Cranston
1977
This classic anthology offers ancient and modern perspectives on Job's question: If a man die, shall he live again? Spanning over 5,000 years of world thought, the selections invite consideration of an idea that has found hospitality in the greatest minds of history.