The Resource Library to Explore Life After Death and Related Subjects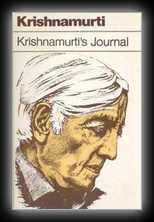 Krishnamurti's Journal
by J. Krishnamurti
1982
NEW!
Search The Site
Beginner Questions
A total beginner should start here. We'll try to help point you in the right direction.
Personal Guide
If you are interested in finding out about a more detailed subject, try this selection.
Category Browse
Pick a category below and start exploring!
Mailing List
Can we send you our newsletter?
Visit AfterlifeData.com
Learn how respected authors' opinions compare on a wide variety of life after death topics.
Copyright © 2012–2023, Quixotic Vision LLC. All rights reserved.
Web development by White Light Concepts, LLC.
AfterlifeLibrary.com is a resource through which you can study life after death and a variety of related topics including:
the afterlife, past lives, near death experiences, reincarnation, spiritual stories and more.
Join others from around the world and search for answers about life after death.