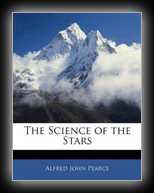 The Science of the Stars
by Alfred J. Pearce
1881
Excerpt:
...diseases of the blood and skin. In watery signs (35,in., andK)j diseases of the lungs, and all that proceed from taking cold; accidents by water. Ptolemy says: "Pierce not with iron that part of the body which may be governed by the sign actually occupied by the Moon." This may be superstitious, but it would be advisable for operating surgeons to observe it when possible.
An Ephemeris will show what sign the Moon occupies. I well remember a case of ovariotomy performed, by a very skilful surgeon, on the 13th of December, 1865, when the Moon was passing through Scorpio and applying to conjunction with Saturn. The poor woman died on the following day. Now, ovariotomy is an operation that can be delayed until a " favourable time."
As Solomon said, there is "a time to kill and a time to heal." Ovariotomy is a very serious and dangerous operation, yet it is performed with wonderful success novv-a-days. When possible, it would certainly be wise to choose for operations those days when the Moon is favourably configurated with Jupiter or Venus, and to eschew those days on which she 13 in evil aspect with Mars, Saturn, or Uranus.
In hospitals it is usual to set apart one day in the week for major operations that admit of delay. This could be easily changed when evil configurations obtain. It would be better to run the risk of being deemed superstitious than to neglect an observance that might give the poor patient a better chance of recovery. CHAPTER XV. ON THE MIND AND DISPOSITION. "Now since thou hast, although so very small, Science of arts so glorious!" Homee's Hymn To Meecuey. "Certainly," says Bacon, " there is a consent between the body and the mind;