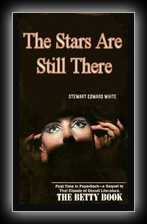 The Stars Are Still There
by Stewart Edward White
1946
The moment we give the law of complement its full and literal value many puzzling things are explained. Why, for instance, as so many correspondents complain, does help, attention, aid, even just decent interest on the part of our Invisibles – our Guardian Angels so to speak – seem so capricious? Anybody with the slightest experience can report on that. Sometimes we seem wholly abandoned in a mess that one would think must impel the most misanthropic to lend a hand. There is no sense to it – if these Invisibles are really our friends who wish us well. And yet they seem to have the power to help us if they choose.